Uploading an image to Twitter can be something of a fine art. Will the important parts be seen across all devices? Will you cut people's heads off if you upload the wrong size image to your feed? How do you make your Twitter head look sharp and professional on both mobile and desktop.
This handy Twitter Image Size Cheat Sheet from Idea Sprouts gives you the sizes and main viewing points of each image on Twitter (header image, profile picture, background, feed picture and feed video).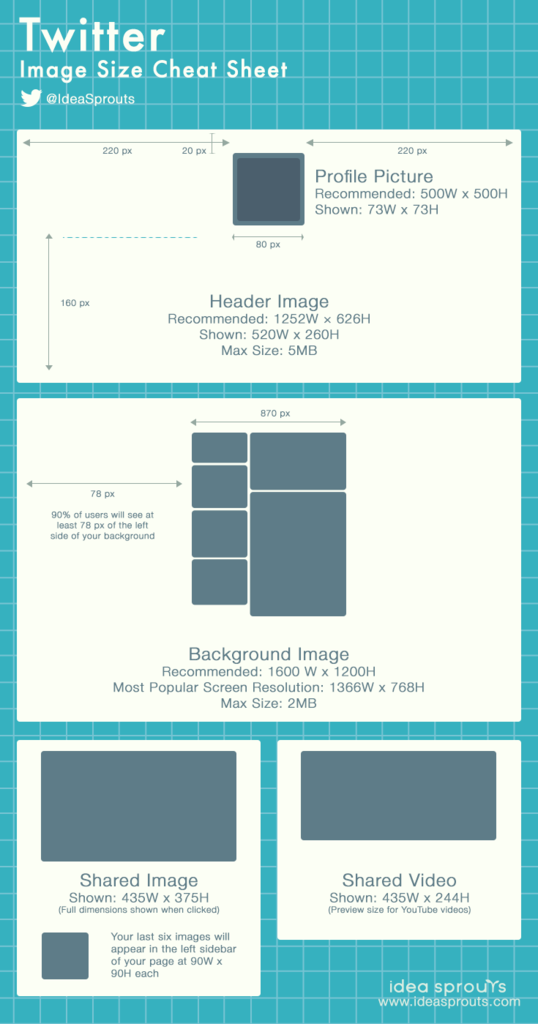 The only downside above the above is that it doesn't have the guides for the new 2015 Twitter header. A useful resource for this is TwelveSkip's Twitter header image template, which you can import into an image editor such as Photoshop or GIMP and ensure that all of the important parts of your header can be seen on both mobile and desktop.
Found this useful? Click to Tweet and share!